Hemet, CA Internal Med And Pain Management
Acclaim Medical Care
For all your Primary Care and Internal Medicine services, contact Acclaim Medical Care of Hemet, CA. We specialize in Women's Health including Preventive Healthcare. Our clinic is headed by Sudha G. Madabhushi, MD - a Board Certified Internist. We accept patients with Urgent Medical Care needs.

We also have Pain Management Services (Access Pain Management). This division is headed by Gopal N. Madabhushi, MD - Board certified Anesthesiologist and Pain management specialist. He provides Comprehensive Pain Management services including Epidurals and Nerve Blocks for various Chronic Pain symptoms.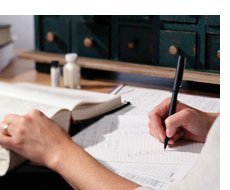 Acclaim Medical Care's Services Include:
Annual physicals for men and women
Preventive care for adults
Flu vaccination
Pneumonia vaccination
Urgent care including weekends
Access Pain Management uses nerve block and interventional procedures for diagnosing and treating pain syndromes. We Service HMO patients referred by Primary Care Physicians Accept most insurance.
Call Acclaim Medical Care today at 951-925-7179 for a consultation.